In the work place, there are constant distractions, so this week, Mark took the staff aside and spoke to them about the many hazards of a distracted coworkers.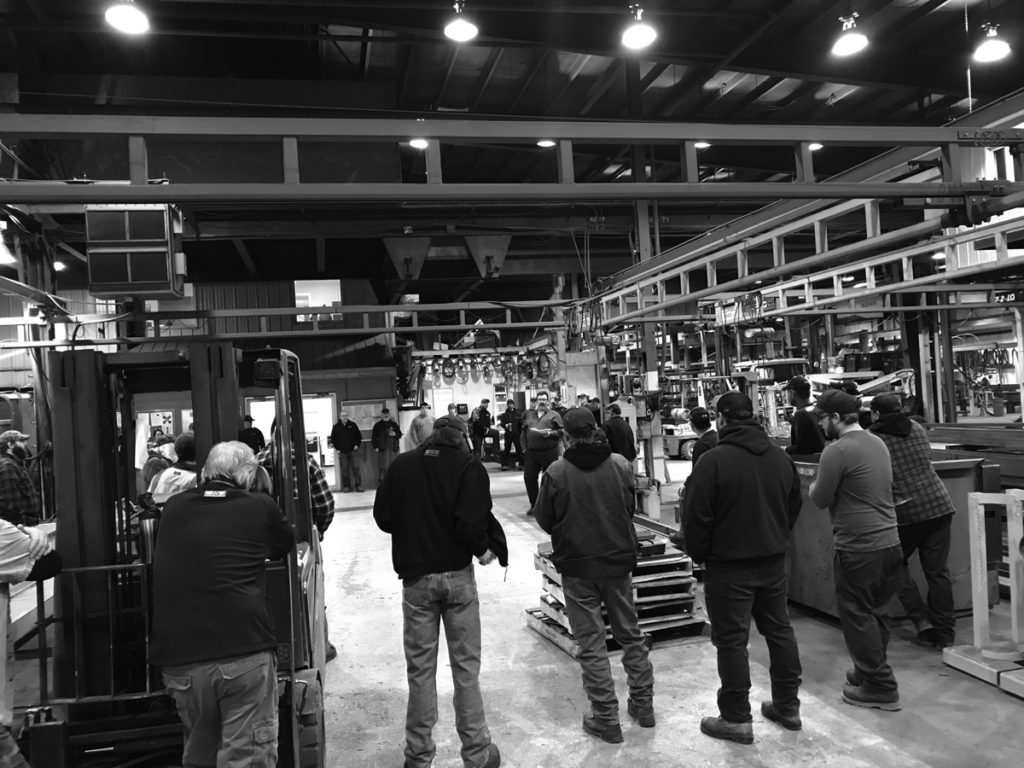 Mark highlighted housekeeping as a major contributing factor to avoiding accidents.  Making certain that walk-ways are clear fro coworkers will keep them concentrating on their tasks, not debris on the floor.
The staff were encouraged to keep following safety procedures to make certain the keep themselves and their coworkers safe.  "Being casual about safety can cause a casualty," Reid explained.