We hope everyone had a safe and happy Canada Day long weekend!  Mark started off the week with a great discussion on operator safety in regards to equipment inspections.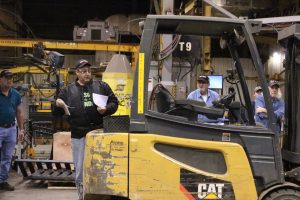 As an operator, you must:
Inspect equipment before operating the vehicle.  If equipment is used by more than one operator during a day ensure that the inspection are completed.
Operate equipment in accordance with the training received.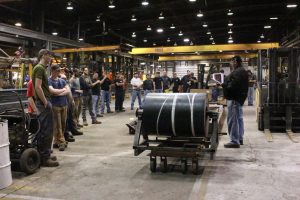 Do not operate if safety devices have been altered and been rendered ineffective.
Do not leave equipment such a forklift unattended unless you stop the engine, set the brakes, park on a level surface and lower the lifting mechanism to the floor.
Do not carry persons in mobile equipment unless the vehicle is designed to carry passengers.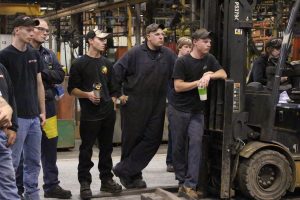 Be mindful of pedestrians, other industrial lift trucks, vehicles, materials, etc.
remain at the controls at all times,
if operating an industrial lift truck with a forklift platform with an employee on the platform.
Keep all parts of your body inside the industrial lift truck when travelling; travel with the forks as low to the floor as possible; decrease speed around corners and sound the horn; and, travel in reverse when a load obstructs your vision.