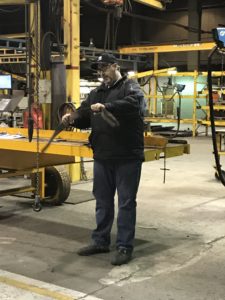 We hope everyone had a safe weekend!  This morning we celebrated reaching 80 days with no work accidents as Mark addressed today's topic of discussion:  sling safety.
Most slings are made from nylon, which are also the most versatile type of sling.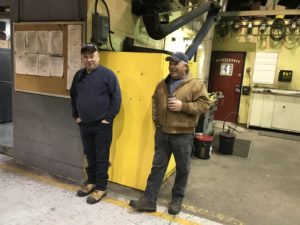 Since these slings can be used in many different lifting applications, there are several types of damage that can occur:
cuts on the surface and the edge
holes and pulls
abrasion
heat and chemical
knots
worn stitching
If this type of damage occurs to a sling you may be using in the work place, it does not necessarily mean you need to replace it right away.  For example, discoloration due to chemical damage is not as concerning as an abrasion or worn stitching!  Be vigilant and check your equipment regularly to prevent any incidents due to damage.
Have a safe work week everyone!