This morning at our Monday morning Safety Talk, Mark discussed the possible hazards involved with stored energy, also known as "potential energy."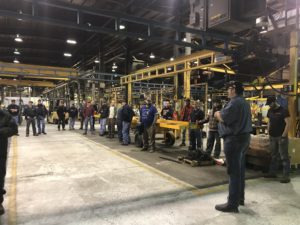 The challenge we have with potential energy is that the risk is almost invisible, meaning:
We can see the hazards when welding or grinding is taking place, however, there are risks that are not so evident when it comes to understanding potential energy sources:
Potential energy risks may arise from the following sources:
Stored electrical energy (capacitor banks)
Gravity (heavy objects overhead or things that can get knocked over)
Pressure (air or hydraulic) – the stored energy in a pressure vessel can explode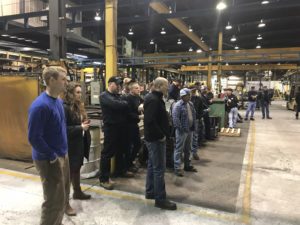 With that said, it is important to be aware that stored energy (when released) can quickly change our work environment.  Therefore, we should be aware of these potential energy sources and take appropriate actions to prevent any accidents.
Have a safe week everyone!